Jenny Asseff – BALLET
Jenny began formal study in gymnastics and dance as a primary school pupil in South Korea. A lifelong student of dance, she earned a Bachelor's of Arts degree in Dance from Daegu Catholic University, Daegu, South Korea. She began with the California Ballet Company in 2001 as a Corps de Ballet, earning "Dancer of the Year" honors for the 2005-2006 season. During her tenure with the California Ballet, she performed in a wide array of roles ranging from Corps to solo to character roles, emphasizing a variety of skills from technical classic ballet to theatrical aspects. In 2010, she relocated to Japan under her spouse's military orders, where she quickly established a relationship with Architanz studio, a renowned international ballet studio in Tokyo. There, she was exposed to a wide variety of artistic influences and choreographic techniques through instructors and choreographers from organizations such as Dresden Semperoper Ballet, Dutch National Ballet, Paris Opera Ballet, Les Ballet de Monte Carlo, Leipzig Ballet, and others. While in Japan, Jenny also choreographed and staged two new contemporary ballet works at community theaters in Tokyo, working with professional dancers from Architanz. In 2012, Jenny relocated back to the West Coast and is happy to be back to her home in California and thrilled to be part of the Academy.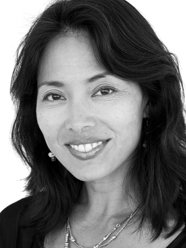 Noreen Nepomuceno – BALLET
Trained in the Royal Academy of Dance style since the age of seven, Noreen has enjoyed an extensive dance career.  Noreen has performed various soloist and principal roles in companies such as the Philippine Ballet Theatre, Connecticut Ballet, Ballet Memphis, Ballet New York, and toured internationally. In her role as  Juliet, critics describes her performance as "supple, fully expressive, [and] her dancing [was] characterized by fluidity." In 1991, she was the lone representative of the Philippines in the 5th Concourse Internationale Ballet in Paris, France. While a student of the RAD, Noreen finished with Honors in her Intermediate Level Exams. She learned the Russian Vaganova style from Alexancer Bykov and the legendary Mikhail Kukharev. She has also been privileged to hone her skills with mentors like Madame Darvash, Laura Alonso, Gener Caringal, Tony Fabella, Felicitas Radaic, and Sonia Domingo. Noreen enjoys teaching the art of dance to students of all ages. She holds a BA in Communications and has worked as a newscaster for RPN News in the Philippines.
Nancy Robinson – BALLET
Nancy Robinson studied ballet in Los Angeles with Robert Rossellat, a student of Preobrajenska and Espinosa in Paris. At the age of fifteen, she received a Ford Foundation Scholarship to San Francisco Ballet School and was accepted into San Francisco Ballet Company the following year. Ms. Robinson danced as a soloist there for seven years, then as Principal dancer with the City Center Joffrey Ballet Company, which made her an internationally acclaimed ballerina. She has toured Vienna, London, and several major United States cities. During her career, she danced in principal roles such as Astarte Pas de Desses (Joffrey), Moves and Interplay (Robbins), Time Cycle (Bolender), Nutcracker-Sugar Plum Fairy (Christensen), and several works by Arpino, Fokine, and Ailey. Later, she was Ballet Mistress at Pacific Northwest Ballet Company and The Los Angeles Ballet. Ms. Robinson has taught at The Joffrey School (NYC), Cornish School (Seattle), Marcia Dale Weary School (Pennsylvania), Los Angeles Ballet School (Los Angeles), City Ballet (San Francisco), The Ballet Studio (San Francisco), and the California Ballet School (San Diego). Nancy brings her accomplished talent and expertise to the Academy.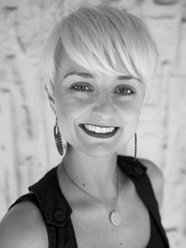 Tiffany Case Singler – BALLET
Tiffany Singler was born and raised in a suburb of Seattle, Washington. Trained at the prestigious Pacific Northwest Ballet School, she had the opportunity to perform in many of their productions including Cinderella, the Nutcracker, and Snow White. Mrs. Singler also trained at Oregon Ballet Theatre, San Francisco Ballet School, Boston Ballet, Milwaukee Ballet, and Ballet Austin. At age eighteen, Tiffany was asked to join the corps de ballet at California Ballet in San Diego. There she performed a variety of roles in both classical and contemporary ballets, including Red Riding Hood in Sleeping Beauty, as well as Betzie Roe's Dry Roses. Most recently, Tiffany held the position of Assistant Director for San Francisco Youth Ballet Academy, aiding in the creation and instillation of a new syllabus, and setting and rehearsing ballets. While at SFYBA, she also performed as a Guest Artist with San Francisco Youth Ballet Theatre, performing soloist roles including Mazurka in Les Sylphides and Dewdrop in the Nutcracker. Tiffany is a fantastic addition to the Academy faculty, where she is excited to share her extensive training with her students as well as to instill her love and passion for dance.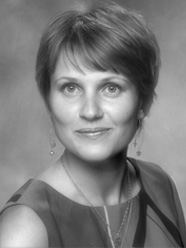 Katia Palivoda – PIANO
Katia Palivoda began to play piano at the age of six. Born and raised in Belarus, a former Soviet Union Republic in Eastern Europe, Ms. Palivoda graduated from Belorussian Boarding School of Arts in Minsk, Belarus with a professional piano education degree. Ms. Palivoda earned a Master's degree in classical piano from the Belorussian Academy of Music, and began teaching piano at the Belorussian Central Music. After moving to the United States, Katia began imparting her love of music through teaching at San Elijo Dance & Music Academy. Katia values each student as a unique individual and focuses on not only the fundamentals of music, but encourages each student to stretch their imagination, be creative, and to ultimately produce beautiful music.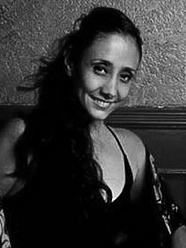 Claudia Gomez – TAP
We have been blessed with another amazing, highly recommended and sought after new faculty member, Claudia Gomez! She is the Producer, Director, and Faculty at San Diego Tap and Jazz Festival and dancer/percussionist at Besos de Coco. She will teach Tap on Fridays: Tap 1 at 5:45, Tap 2 at 6:45, and Tap 3 at 7:45. Amazing level of experience, – and fun!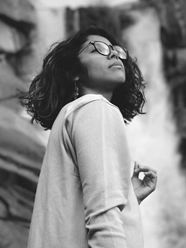 Selene Haro – HIP HOP
Raised in Vista, a city in the county of San Diego, Selene always admired dance from afar. She began to formally train summer of 2010 at the age of 15, where she auditioned for Studio 429's junior team Tru-Definition then Breakthrough after two years.
October of 2013 is when she became a proud member of Choreo Cookies. Shortly after, she had her first performance with them at Vibe in 2014, which was the "Paisley" medley.
Selene is currently a student at Cal State University San Marcos studying towards a B.S. in Business Administration. She is one of the coordinators for Building Block, Keone and Mari Madrid's private dance studio, and teaches children and teens at San Elijo Dance & Music Academy. Selene co-directs Studio FX's junior team Syde FX, alongside Isidro Rafael. Both also founded a project team early 2017 unifying dancers throughout the San Diego dance community called Meraki.
She's had the opportunity to teach at various workshops in different areas, such as in Canada, Las Vegas, Chicago, Switzerland, and Indonesia.
In and out of dance, Selene is continuously motivated to lead by example and exude the power of optimism to everyone around her.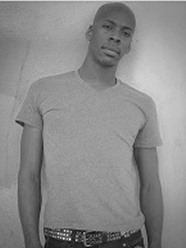 Theo Ivey – JAZZ
Theo Ivey is a late bloomer in the art of dance. He began dancing at El Camino High School as a member of the flag and dance clubs.Theo's determination to dance motivated him to take master classes under such notables as Gus Girodno, Sam Watson, Larry Rosenberg, and Dennen and Sybher Rawles. Simultaneously, he continued his studies at Mira Costa College, Palomar College, the American College Dance Festival, LA Dance Force, and Arizona Jazz Dance Festival. At the 1998 Jazz World Congress he received a scholarship to study in New York. Theo's professional credits include principal soloist for the Unity Dance Company – the "Leo" silver medalist for 2004, Jazz World Congress, "The Nutcracker" for several ballet schools, foreign music videos, Palomar Foundation Fundraiser, FilAmerican Association Summer Quest 2003, and Viejas Casino. Theo's exciting modern-merged-with-jazz style draws in equally beginning students and advanced jazz students locally and from San Diego and Orange County. He is credited with teaching and choreographing for the El Camino High School Dance Club and Flag team, the Carlsbad High School Lancer Dancers, Vista and Valhala High School, Palomar College, SDSU, and San Diego Day of Dance.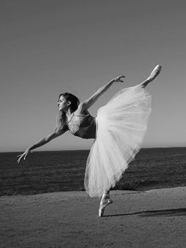 Carley Topazio – BALLET & CONTEMPORARY + LYRICAL
Carly Topazio currently dances with City Ballet of San Diego. She began her training in her hometown of Millis, MA only to move on to train at Boston Ballet, and further continuing on, at 14, to be invited to move to Pennsylvania and train with the Central Pennsylvania Youth Ballet for three years. In 2011 Miss Topazio joined the Alabama Ballet and in 2012 for two seasons. In 2014 miss Topazio moved to New York and guested with Ballet Inc., as well as Eglevsky Ballet and Ballet Neo. Miss Topazio has trained and performed all over nationally as well as internationally including places like Prague, Austria, Mexico, and Barcelona. This is Topazio's second time performing in a Raw showcase, and this time she is creating a piece choreographed by herself on three other members of the City Ballet of San Diego, Megan Jacobs, Caitlyn Gallison, and Brian Heil!
Ryan Beck – BALLET & CONTEMPORARY
Julia Rodriguez – BABY BALLET & MUSICAL THEATRE