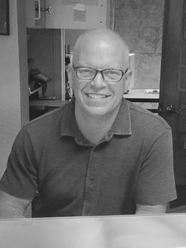 Benjamin Houk
Benjamin began his career with Joffrey II and later joined the Pacific Northwest Ballet where he performed as one of their most beloved principal dancers for thirteen years. Adept at both contemporary and the great classical roles (Romeo, Sigfreid in Swan Lake, Albrecht in Giselle, Prince Desire' in Sleeping Beauty, the Prince in Cinderella & Nutcracker, Othello and Orpheus) he performed in a wide range of works by Balanchine, Baryshnikov, Stowell and Fosse's Anne Reinking among many others. As Artistic Director, Mr. Houk led the Nashville Ballet (1996-98), and Fort Worth Dallas Ballet (1998-2001). Thoroughly experienced in Arts in Education programs as director and lecturer, he has enthralled over a hundred thousand children around the country. He has also served as a guest lecturer for among others, Vanderbilt University, Microsoft, The Kennedy Center's Imagination Celebration, and served as a grants panelist for the National Endowment for the Arts. Ben was pictured with Patricia Barker in a linotype on the front page of The Wall Street Journal, and his work has been covered in The NY Times, Time magazine & LA Times. Mr. Houk has enjoyed popular and critical success on three continents as a choreographer, in over 30 works including Nutcracker, Open Water and Shout, and has performed in musical theater, film and TV including hip hop commercials and PBS' "Bill Nye the Science Guy."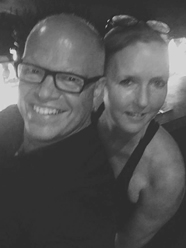 Lauri-Michelle & Benjamin Houk – Together
Lauri-Michelle and Ben have enjoyed many performances as guest artists, most notably together at the Edinburgh Festival. They have taught extensively as master teachers at ballet and modern dance companies, schools and universities. Lauri-Michelle and Ben spent 4 years recently teaching at the prestigious PNB School. In 2001, they founded SAN ELIJO DANCE & MUSIC ACADEMY, which has grown to be the preeminent academy in San Diego County; and in 2010 they opened 4S BALLET ACADEMY. Former students have gone on to film, musical theater, and with scholarships to the most prestigious schools, universities and companies including, SAB, NYCB, ABT, PNB, SFB, Stanford, UC Berkeley, L.A., SF, Irvine and Julliard. Lauri-Michelle and Ben are happily settled in North County with their five children Elizabeth, Michael, Alexandra and Madeline (Los Angeles Ballet Company Member and UCLA Grad), and Katherine (USC Masters student In Publishing and Editing).
A special debt of gratitude is owed to Kent Stowell & Francia Russell, Artistic Directors of Pacific Northwest Ballet. Their unsurpassed level of artistic sensibility, creativity, and inspiring guidance, nurtured our development, both artistically and personally.
While at Pacific Northwest Ballett Lauri-Michelle danced soloist and principal roles in Kent Stowell's Duo Fantasy, Hail to the Conquering Hero, Delicate Balance, Swan Lake, Romeo and Juliet and The Nutcracker and A Midsummer Night's Dream among others.